1/4 Load Junk Removal includes 1 junk removal expert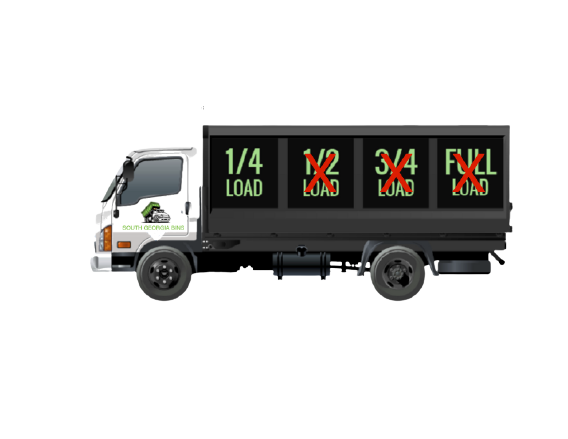 Days: 1 Junk Removal Expert Included
Ton(s): 1 ton included
Extra Weight: $55 per ton
Description
How It WorksOur 1/4 load junk removal pickup is just $200. This service is great for people that only have a few items that they need to have hauled away. We send one of our guys to you to pick up and take away what ever you need gone. Our Trucks/Trailer Pricing for standard househol debris/construction debris.Concrete/bricks/dirt/tile/plaster is subject to additional charges up to 3x original price.
We pack our trucks as efficiently as possible and break down larger items to save space, and to save our customers money.
What We Take
Our 1/4 load pickup is one of our most popular services we offer. With this service, we take a variety of items including but not limited to:

Mattresses
Refrigerator
Couches
Spa
Appliances
TVs
Need To Rent A Dumpster?
You may need to haul away more than a quarter of a load. You may want to save money by loading the dumpster yourself. If so we recommend taking a look at the dumpster rentals that we offer. They come in various sizes and will assist you with just about any job you can think of, big or small. Dumpster rentals are available to Tifton and surrounding areas.